Rogers' Rangers
Twin State Militia

With thanks to Bill Cooper & his "Hour of the Time" web site as well as other patriots around the country for their contributions to this web site and the folks at "Constitutional Communications" for their assistance in web site production and page design.
"If you don't have anything worth fighting and dying for,
you don't have anything to live for."
- William Cooper
The Command Staff and members of the Rogers' Rangers Twin State Militia hope as all patriotic Americans hope to be able to stop the New World Order plans to destroy our Constitutional Republic and our National and individual sovereignty at the ballot box & the jury box before circumstances force us to defensively resort to the cartrige box. Our ranks are full, yet we hope that citizens of the Twin States of Vermont and New Hampshire will join with friends and neighbors in the community to prepare for the mutual defense of the community should it be necessary in the future. Some of the links listed below will help you in organizing your own local militia organization (or "neighborhood watch group" if you prefer to the use of the word militia). Other links will help you to provide yourselves with basic military equipment.
Supplies
Click Here
To access the site of Bill Cooper's "Veritas" News Service
&
"Hour of the Time" Radio Talk Shows.
CHECK IT OUT!!!
Click Here
For Vermont's OWN Militia & WORLD news and information website at
RADIO FREE VERMONT.
While we are grateful to the manager(s) of this patriot militia web ring for accepting our application for admission to the ring & to the good folks at ConComm for again helping us to get the word out about The Rangers & our work here in the Twin States area, we would at this time like to make it clear that we disavow knowledge of or approve of any other sites that may be found on this web ring which advocate:
1. The violent overthrow of any government entity.
2. Violence in any manner against any person or property....

(except in cases of self defense or in defense of our Constitutional Rights

if threatened by aggressive violent action).

3. Prejudice or Bigotry in ANY form against ANYBODY!

PERIOD!!!
Thanks ConComm for permission to use this flag symbol which

was the original symbol uesd on "Constitutionally Speaking".






Rogers' Rangers Radio
is NOW


from the Mobile Studios

of the Broadcast Team.

Schedule:
(subject to change without notice)

Sunday

midnight - 2am ------ A Taped Re-Broadcast of "Constitutionally Speaking" with host Frank Natola from the
------------------------ previous Saturday's airing on local Community Cable Access Television.
2am - 4am ------------- "Rock n' Talk" (Live Call-In & Music for the Night with your host "The Midnight Rambler").


4 - 6am ------------- Previously Taped Radio Programs of

previously broadcast by the late great modern day Paul Revere of the airwaves warning about the New World Order,

William Cooper (below).



6 - 7am ------------- The Traditional Roman Catholic Latin Tridentine Mass
7 - 7:30am ------------- Recitation of the Rosary by the late Richard Cardinal Cushing, Archbishop of Boston.
7:30 - 8am ------------- The Lighthouse Radio Bible Study
8 - 8:30am ------------- "Battle Cry Sounding" with Deborah Green
8:30 - 9am ------------- "The Liberating Secret" Radio Program
9 - 10am --------------- "The Black Gospel Music Hour"

10 - 11am -------------- Cutting Edge Radio Ministry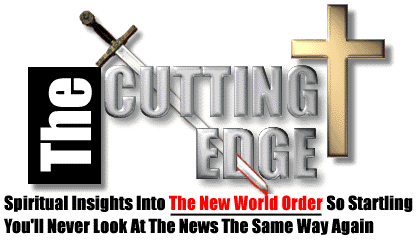 11am - Noon --------- Baptist Bible Hour
Noon - 1pm ------------- Answers in Genesis
1 - 1:30pm ------------- "A Call to Worship" with Pastor Bernie Timmerman
1:30 - 2pm ------------- Nashville Cowboy Church
2 - 3pm ---------------- Scriptures for America with host Pastor Pete Peters
3 - 4pm ---------------- Traditional Roman Catholic Tridentine Latin Mass for each Sunday on the Pre-Vatican II Liturgical Calendar
------------------------ (Missale Romanum, 1962)

4 - 5pm -------------
with Archbishop Fulton J. Sheen

5 - 7pm ---------------- The John Moore Show {call in # (800)313-9443}
7 - 9pm ---------------- "Fearless Radio" with host Steve Shenk
9 - 11pm --------------- "In the Zone" with Eric Shine {call in # (800)313-9443}
11pm - midnight -------- "Watch America" with host, John Pinkston


Monday - Friday

midnight - 4am ------"Rock n' Talk" (Live Call-In & Music for the Night with your host "The Midnight Rambler").
Music format:
Monday: Jazz & Blues Music
Tuesday: 1950's "Golden Oldies" Rock'n Roll
Wednesday: 1960's "Oldies but Goodies" Rock'n Roll
Thursday: Classic Rock'n Roll
Friday: Disco Music*
Saturday: "Jukebox Saturday Night" featuring Big Band & Swing Music from 2-4am Sunday morning following the ----------audio portion of "Constitutionally Speaking" with host, Frank Natola from midnight - 2am*

(* = Live "Rock'n Talk" does not air on these nights)


Monday - Friday
(continued)

4 - 5am -------- Taped re-broadcasts of "The Hour of the Time" with William Cooper
5 - 6am ----------- BBC Radio News
6 - 7am ----------- The Daily Traditional Roman Catholic Latin Tridentine Mass for each week day on the date according to the
------------------- Pre-Vatican II Liturgical Calendar (Missale Romanum, 1962)

7 - 7:30am ----- The Daily Recitation of the Rosary (old audio tapes from "The World Mission Rosary" Radio Show with
the late Bishop Fulton J. Sheen
(No Luminous Mysteries here)
Monday: ----------- The Joyful Mysteries
Tuesday: ---------- The Sorrowful Mysteries
Wednesday: -------- The Glorious Mysteries
Thursday: --------- The Joyful Mysteries
Friday: ----------- The Sorrowful Mysteries
Saturday: --------- The Glorious Mysteries

7:30 - 8am ----- Divine Mercy Chaplet (Monday - Thursday & Saturday) The Stations of The Cross (Friday)


Monday - Friday
(continued)

8 - 11am ------- "Frankly Speaking Radio" with host, Frank Whalen
11am - noon ------- "Mark Dankoff's America"
noon - 1pm -------- "Police & Military Personnel Against the New World Order" with host,
------------------- retired Phoenix, AZ Police Officer Jack McLamb
1 - 2pm ----------- "The Power Hour" with Joyce Riley
2 - 4pm ----------- "Point of View" with host Kirby Anderson
4 - 5pm ----------- (Mondays & Tuesdays) "The Voice of Evangelism" with Pastor David Lankford
------------------- (Wednesdays)

with Pastor William O. Smith
------------------- (Thursdays) "The World of Radio" with Glenn Hauser
------------------- (Fridays) "For the People" with host Chuck Harder.
5 - 6pm ----------- "The Apocalypse Chronicles" with host, James Lloyd
6 - 7pm ----------- "Daily Edition" from "Christian Science Monitor" Radio News
7 - 8pm ----------- The Steve Quayle Show
8 - 9pm ----------- "False Flag News" Radio Show with host D.L. Abramson
9 - 11pm ---------- "Info Wars" with host Alex Jones
11pm - midnight --- "Radio Liberty" with host, Dr. Stanley Monteith
Saturday

midnight - 4am----- "Rock 'n Talk" with your host, "The Midnight Rambler" (See schedule of music above)
4 - 5am ----------- "Intolerant, Narrow Minded Talk Radio"(on tape)
5 - 6am ----------- The Derry Brownfield Show (on tape)
6 - 7am ----------- BBC Radio News
7 - 8am ----------- "Follow the Money" with host, Pat Kiley
8 - 10am ---------- "Homeland Security Weekly"
10am - noon ------- The Jeff Rense Radio Program (on tape from the archives)
noon - 1pm -------- "News & Views" with host Larry Bates (formerly "Unraveling the New World Order")
1 - 2pm ----------- "I.R.N.(Information Radio Network)News"
2 - 3pm ----------- "The Golden Age of Radio Theater"
3 - 5pm ----------- Sports Talk with "Johnny Benchwarmer" & "Bill Stuhigh" (local, college, pro, national & international sports (everything but NASCAR)
5 - 6pm ----------- NASCAR Radio

6 - 7pm ----------- News on the


7 - 9pm ----------- John Birch Society PodCast Programming

9 - 10pm ----------


10pm - midnight ---
Radio Show. (on tape from an earlier broadcast on satellite or shortwave)

midnight - 4am (Sunday) return to TOP of Schedule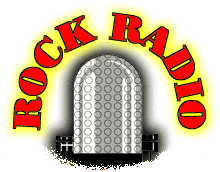 W.A.R.N. - PATRIOT AM & FM Radio
A.lternative ..........................................................................
R.adio ..................................................................................
N.etwork ..............................................................................
We're WARNing You about the New World Order!!!
Rogers' Rangers Radio

Click
Here